What is the Prime Cost Sum?
Prime cost sum in construction (PC or PC sums) is a sum in the contract to provide an idea of the basic cost/price of some material or items for pricing the tender. Most of the time, for the material items, which are with a range of a price (like Tiles, Sanitary fitting, Light fittings, etc.) to price bid on an equal basis.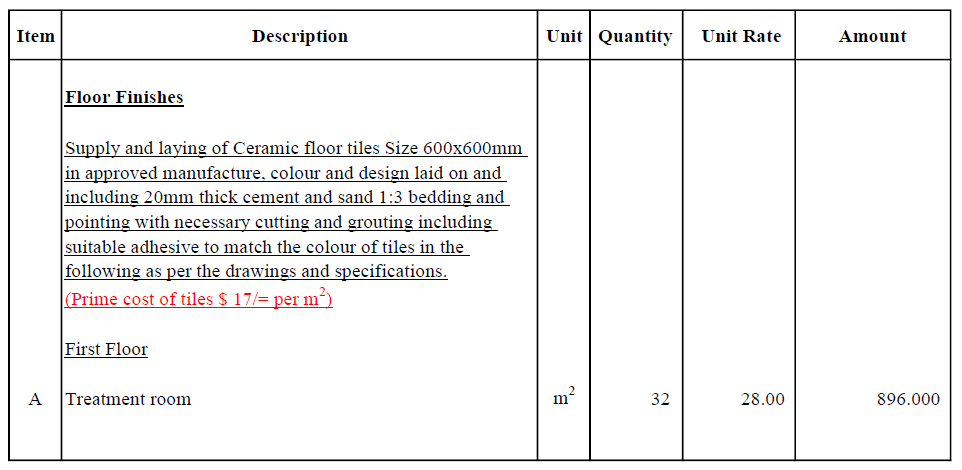 Let's discuss the other PC sum meaning in construction.
Prime Cost Sum Meaning (Definition) in JCT
According to JCT Practice note 23 (1987), It is a sum provided for work or services to be executed by a nominated subcontractor, a statutory authority or a public undertaking or for materials or goods to be obtained from an approved supplier.
The main contractor is eligible to get his mark up and attendance costs to the above allowance.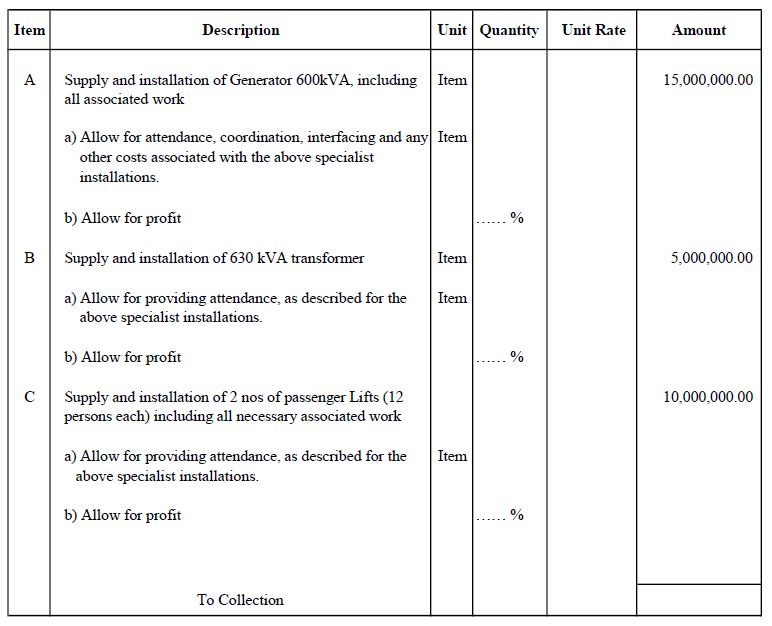 Advantages
Benefits of allowing Prime cost sums also later on client or consultant can make certain changes of the specification changes to the prime cost items without causing any variations.
For the prime cost items also at the execution of works, the actual cost to be paid is similar to the Provisional Sums. Actual cost may be higher or lower than the allowed Prime cost sum, and in such cases, the contractor is required to provide all the relevant cost details with supportive documents & justify this actual cost.
The Difference Between PC Sums and Provisional Sums
Prime cost sum in construction should not be complicated with provisional sums.
Prime Cost Sums
A PC sum is an allowance/money provision.
The cost consultant / Quantity surveyor usually calculates it.
It is provided for getting work or materials from a nominated subcontractor or supplier.
Main Contractor is elegible for Profit Mark up or attendance costs.
In the current practice, most of the cost consultants enter the Prime cost sum under the Provisional sum bill or Prime cost and provisional sum bill.
Cost consultants add the prime cost rate for some BOQ descriptions like tiles, sanitary items, lighting fixtures, etc., to get an idea of the price of such particular material or item to be priced by the tenderer.
Provisional Sums
A provisional sum is an allowance/money provision.
The cost consultant / Quantity surveyor usually calculates it.
It is provided for a certain element of the works that are not adequately described, or such details can not be given at the tender stage for tenderers to price accurately.
For more information see: Provisional sum