What is BIM?
The construction field is a tricky, intricate business industry. Low profit returns are often the norm. Delays, and cost overruns are common issues in construction. Furthermore, re-construction works and errors are a recurring issue in the industry.
Building Information Modeling is identified as an essential tool to overcome above construction industry-related issues. BIM software platform helps to create more efficient and optimized planning, designing, constructing, and managing the buildings and infrastructure throughout the project life cycle since conception to demolition.
Building Information Modeling includes the process of development, use of computer-generated building models, and simulation of the stages of planning, design, construction, operation, and maintenance of a facility.
These models provide an object-oriented, More date about building as well as it is an intelligent and parametric digital representation of a building. The users can extract and analyze the generated information from the model quickly. Because of that, It is regarded as the most effective and reliable tool which supports construction professionals in decision making.
Components of BIM
The following pictures show the different components of the Building Information Model.
3D Architectural model of a building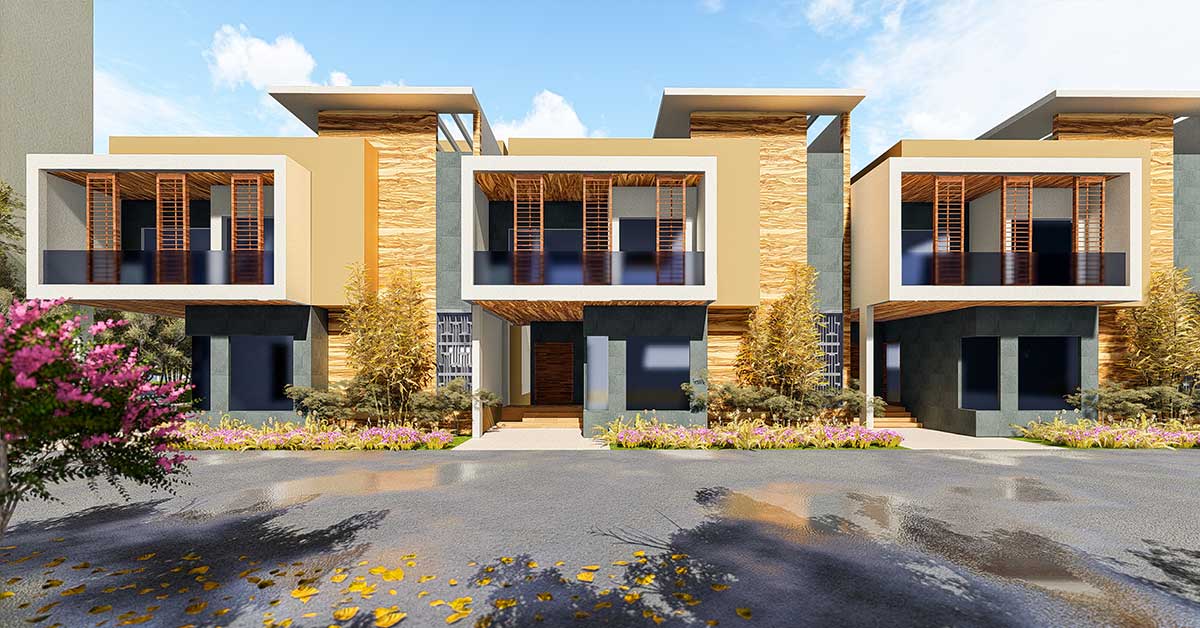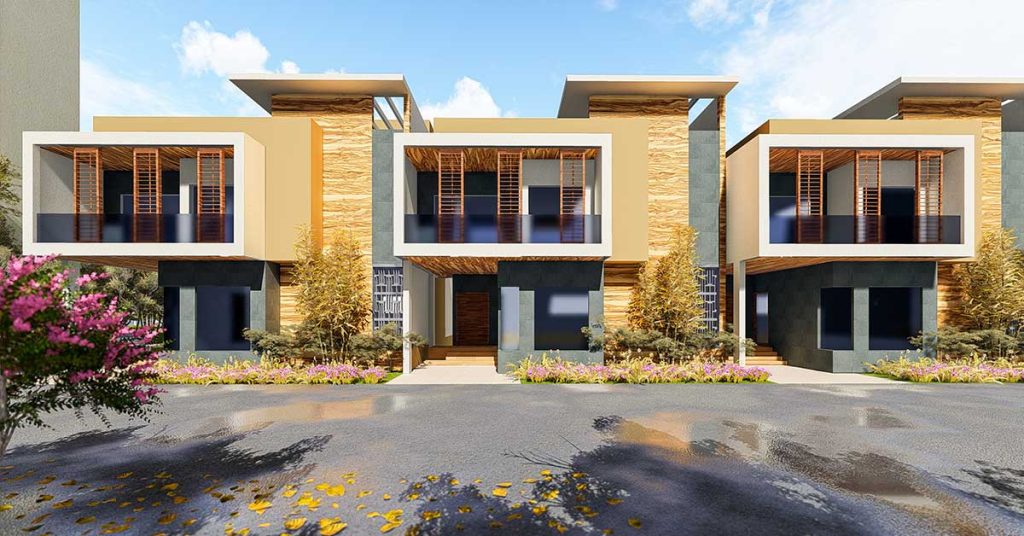 Structural model of a building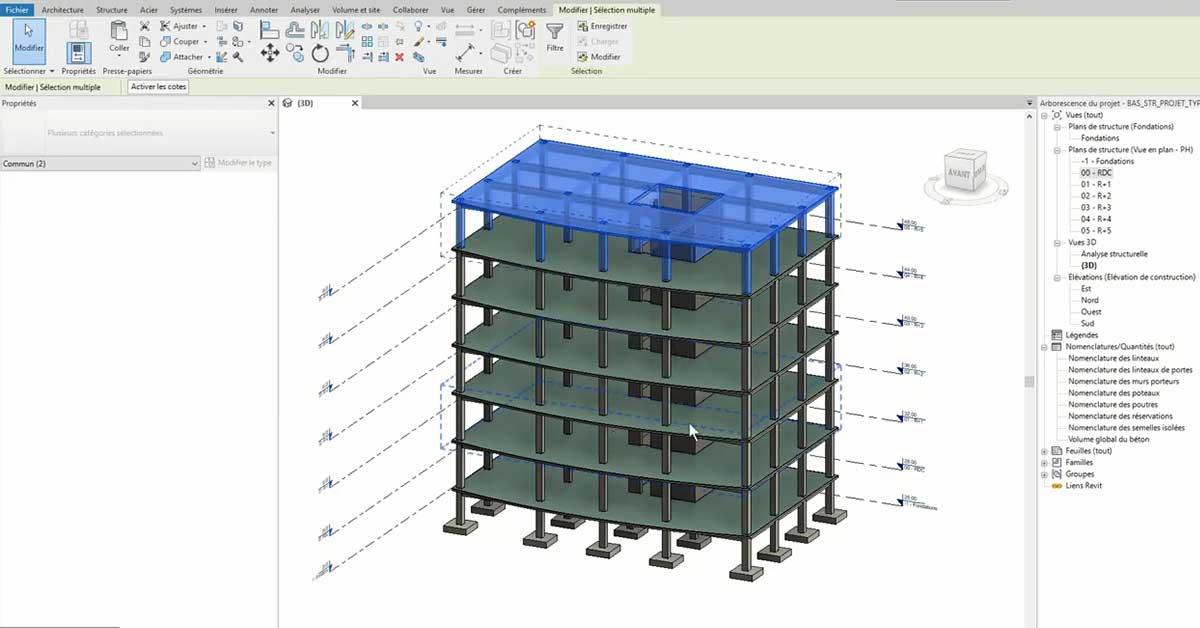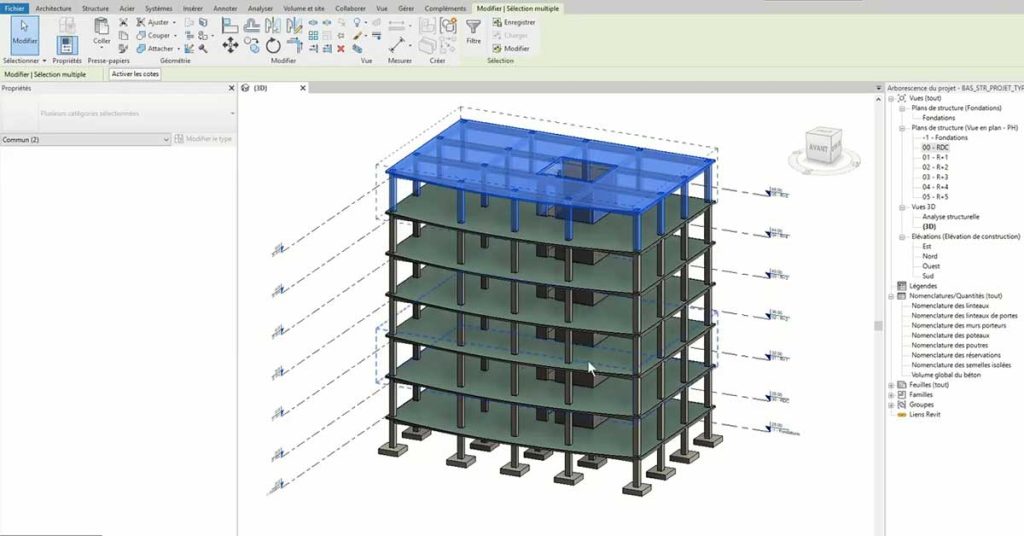 MEP (Mechanical, Electrical, Plumbing) model of a building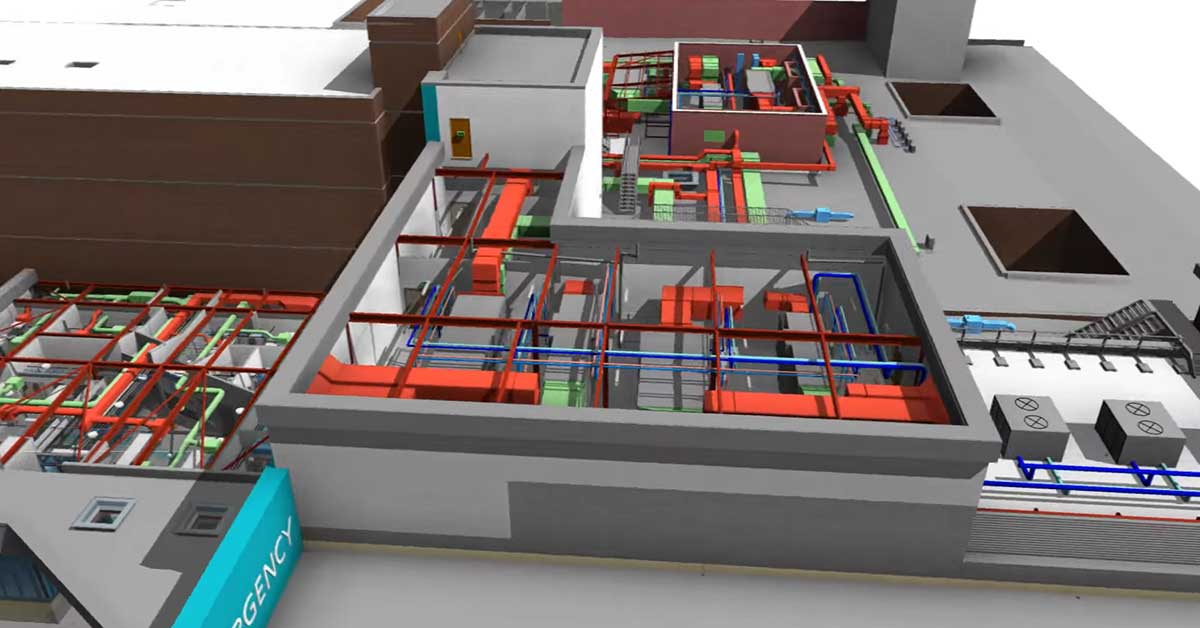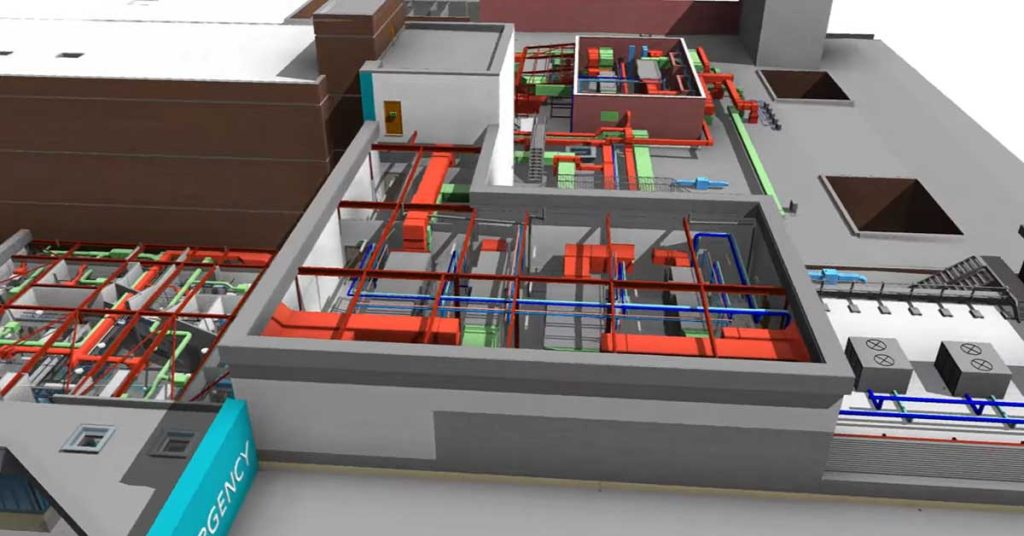 Site logistic plan model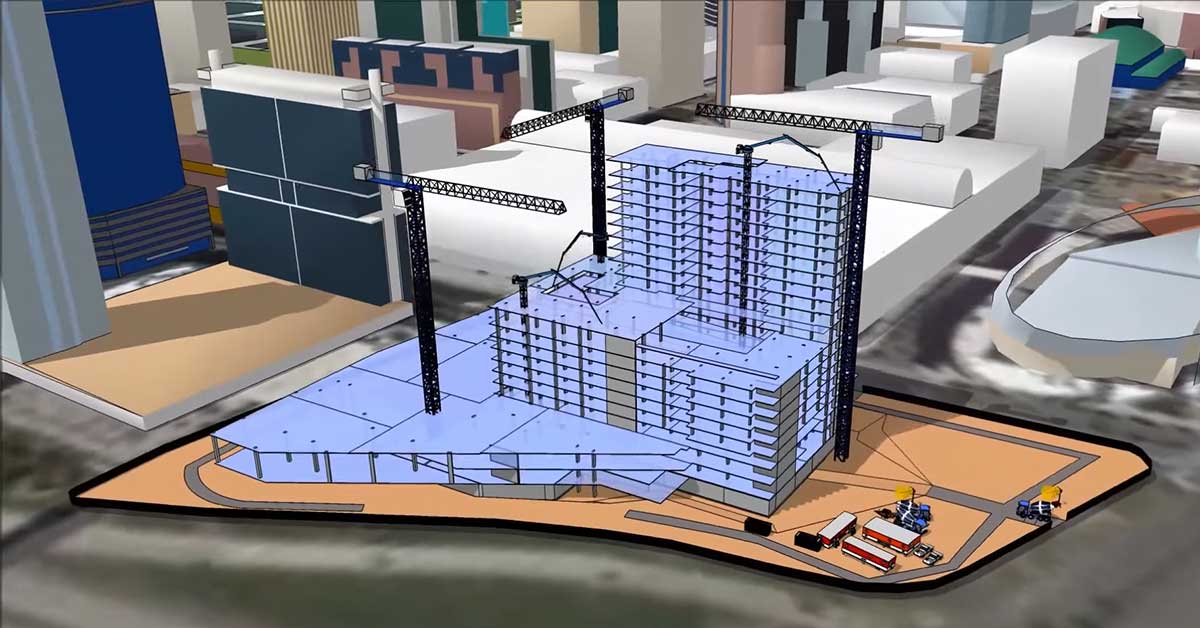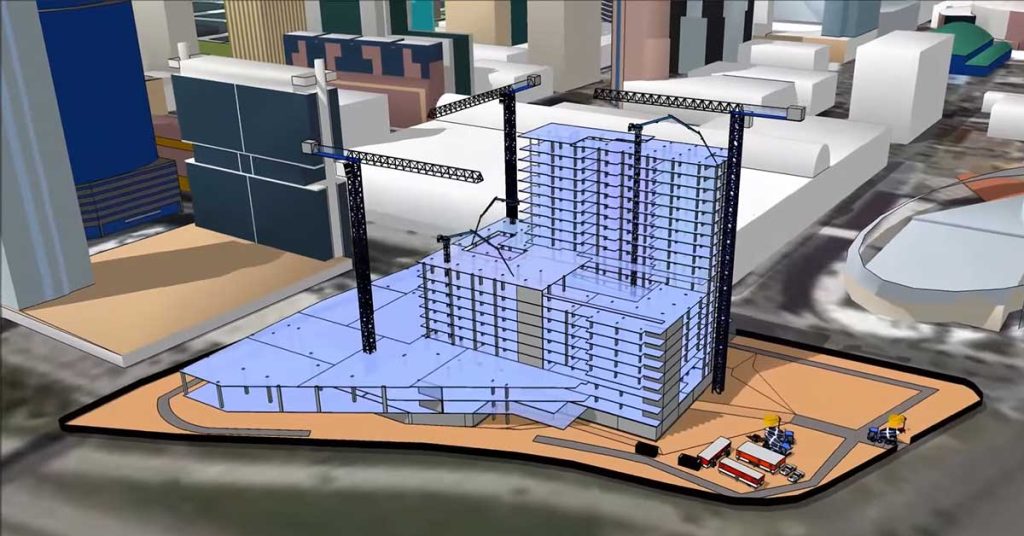 Quantity Estimate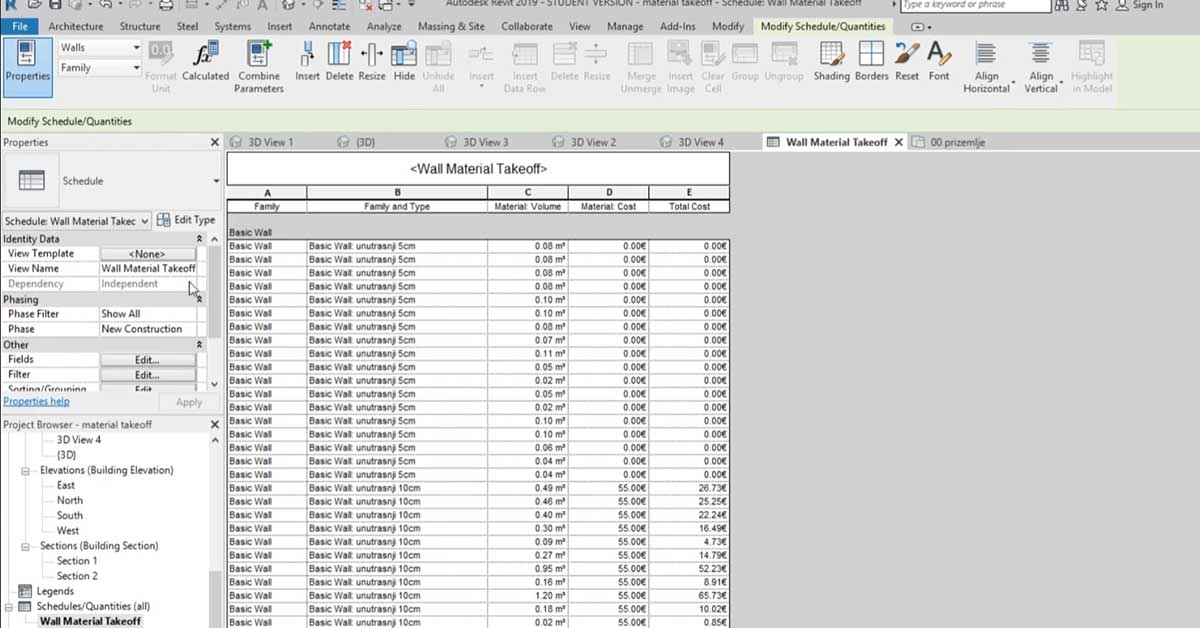 Goals of BIM
Building Information Modeling has several objectives that need to be accomplished. These include capturing all of the information that defines the product, obtaining data on product attributes (e.g., thermal, abortion), obtaining the geometric information of the product, ascertaining the necessary visualization data for proper product recognition, and gaining functional data of the product.
More than just preparing predictable information such as expenses, construction program and materials, BIM helps analyze data that is dependent on the structure. With BIM, it's possible to obtain the information necessary for a complete understanding of how the structure should look and work.
Technical features of BIM
Main technical characteristics of Building information modeling as follows;
Visualization

Visualization is the most important feature in BIM. Because of the visualization, there will be a higher degree of understanding of the construction project from the design stage to the maintenance stage.

Coordination

It enables the coordination of collision issues between different construction professionals.

Simulation

At the initial design of the project, BIM provides energy simulation, emergency evacuation simulation, sunlight, and heat conduction simulation.
At the bidding and construction stage, BIM provides 3D modes with dimensions. And also, it helps to minimize construction time, cost control, determine the reasonable construction plan among alternatives, guides the construction, provides a better understandable model.
At the operation period of the project, It provides earthquake light simulation and fire evacuation simulation.

Completeness of information

The building information model consists of all details of the model, such as geometric information, non- geometric information, dimensions, etc.
Standards of BIM
A developed Building information module need to comply with the following nine standards;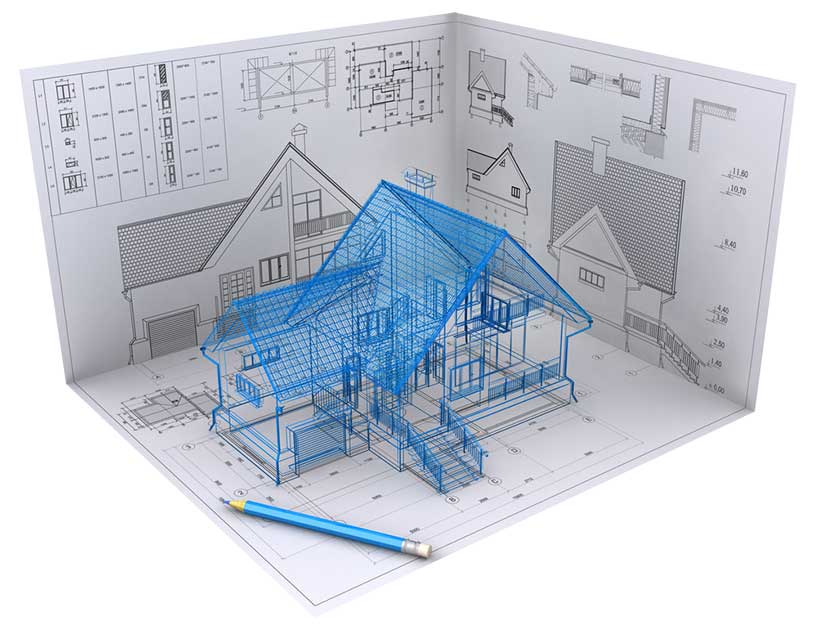 Multi-dimensional
The structure of modular graphic
Multiplex distributed application system
Support a variety of question bank
Support multi-language hypertext links
Availability
Scalability
Can be adjusted dynamically
Can be persistent
Advantages of Building Information Modeling
Building information modeling (BIM) has become an invaluable tool in today's world, with three main advantages : Visualization, Collaboration and Elimination.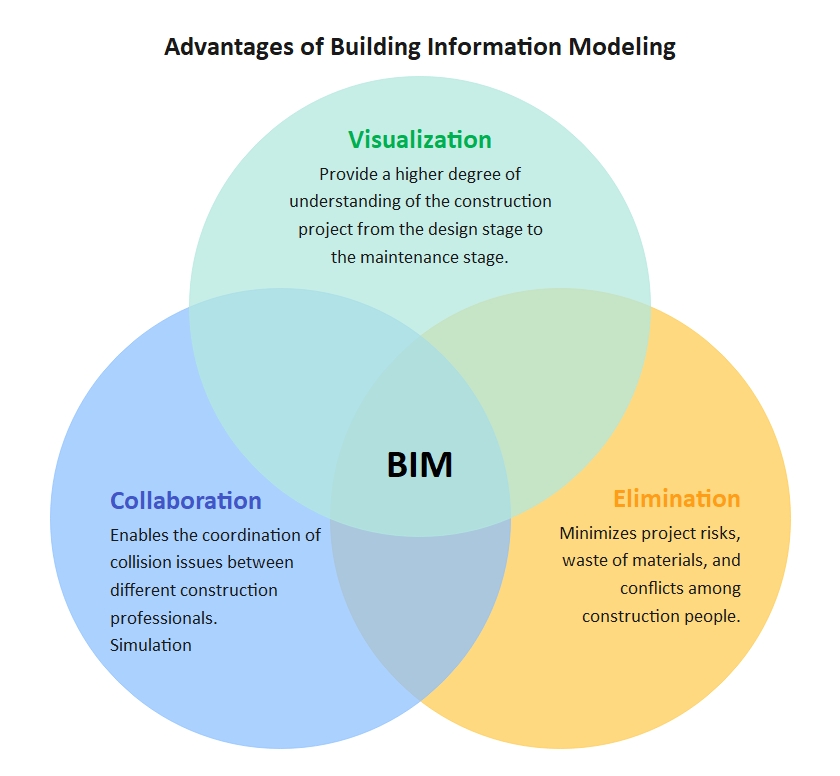 Firstly, it enables visualization, giving people a better understanding of the project. Secondly, it facilitates collaboration between project members. Lastly, it eliminates project-related risks, reduces material waste, and prevents conflicts among construction workers.
Overall, BIM can greatly improve personal realization, as well as promote cooperative behavior during the process. It also minimizes the risks of projects, as well as the waste of materials and conflicts between construction personnel. In conclusion, the benefits of building information modeling are undeniable.
The advantages of Building Information Modeling (BIM) go beyond what has been discussed.
For instance, it makes material take-off a breeze, and enables complex data and construction details to be reviewed and analyzed quickly.
BIM also helps evaluate potential problems and risks and allows for the analysis of a site's conditions prior to beginning the construction process.
Moreover, BIM helps to rapidly evaluate alternatives, plan and design constructions with fewer errors and variations, and maximize buildability, productivity, and efficiency while minimizing waste.
It also helps with facilities management, quick cost estimation, and the collection and evaluation of Life Cycle Cost (LCC) data.
Furthermore, BIM can improve the quality of the construction/final product, make proposals easier to understand through accurate visualization, and increase client satisfaction.
Limitations
Incompatible partners can be a major hindrance to the success of Building Information Modeling (BIM).

It is essential that all parties involved in BIM are aware of its principles and practice

The initial price of BIM software is very costly in the market, and legal issues can arise when attempting to acquire it.

A lack of understanding of BIM is the biggest impediment to its adoption, as many in the industry are not adequately versed in it. To overcome this, industry professionals must become familiar with the basics of BIM and its associated concepts.
BIM Construction Software and Brands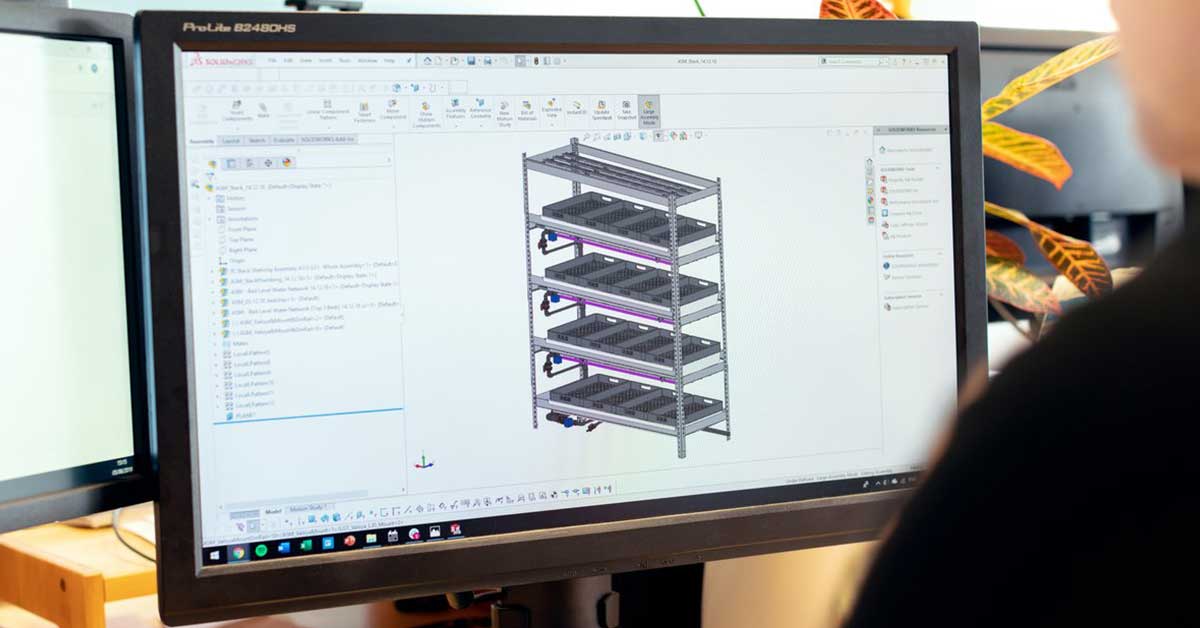 There are many BIM software available in the market developed by different companies for different tasks.
3D Modeling Software
Step into the realm of design and bring your imagination to life with 3D modeling software. Picture yourself sculpting virtual worlds, crafting intricate details, and effortlessly manipulating objects as if they were tangible. With this powerful tool, you can build breathtaking structures, create stunning characters, and unleash your creativity in ways you never thought possible. Are you ready to embark on a journey where your ideas transcend the boundaries of your mind and take shape before your very eyes?
4D Scheduling
Imagine having a crystal ball that not only predicts the future but also lets you control it. That's the power of 4D scheduling software. It goes beyond mere planning and adds an element of time to your projects, enabling you to visualize how they will unfold over days, weeks, and months. See your construction project come to life before it even begins, as schedules synchronize seamlessly with 3D models. Will you seize the opportunity to revolutionize your project management and take charge of time itself?
5D Costing
Numbers hold the key to unlocking the true potential of your construction projects. But how do you navigate the labyrinth of expenses, estimates, and budgets without getting lost? Enter 5D costing software, your financial compass in the world of construction. This ingenious tool integrates cost data with your 3D models, allowing you to explore the financial implications of design decisions in real-time. Are you ready to wield the power of precision, streamline your cost control, and make informed decisions that keep your budget in check?
6D Sustainability
In the pursuit of a greener, more sustainable future, how can we ensure our buildings are up to the challenge? With 6D sustainability software, you hold the answers in your hands. This innovative tool takes your 3D models and infuses them with vital data on energy performance, environmental impact, and lifecycle analysis. Explore the possibilities of sustainable design, uncover opportunities for efficiency, and make a lasting impact on the world around you. Are you ready to take your designs to new heights and build a future that embraces sustainability?
7D Maintenance & Operation
Buildings have lives of their own, and like any living organism, they require care and attention. That's where 7D maintenance and operation software steps in as the caretaker of your structures. Think of it as a digital blueprint that not only helps you maintain your buildings but also optimizes their performance throughout their lifecycle. With this indispensable tool, you can monitor systems, track assets, and plan preventive maintenance effortlessly. Will you embrace this technological guardian that ensures your buildings thrive for years to come?
Structural Design and Analysis
When architects dream, structural designers bring those dreams to life. But how can you ensure your creations stand tall, defying gravity and the test of time? The answer lies within the realm of structural design and analysis software. It empowers you to unleash your engineering prowess, seamlessly integrate with BIM workflows, and perform intricate simulations to evaluate the stability and performance of your structures. Will you take up the challenge and become the master of equilibrium, designing structures that awe and inspire?
MEP Design and Analysis
In the world of construction, the invisible heroes lie within the mechanical, electrical, and plumbing (MEP) systems. But how do you ensure these vital systems function harmoniously, hidden beneath the surface? Enter MEP design and analysis software, the superpower that brings efficiency, coordination, and accuracy to the complex world of MEP engineering. Seamlessly integrated with BIM, this tool helps you design, simulate, and optimize the performance of your MEP systems. Will you don the cape of an MEP superhero and bring order to the hidden realm beneath our feet?
BIM Management Software
Every masterpiece requires a conductor, someone who orchestrates the various elements to create a harmonious whole. In the world of Building Information Modeling (BIM), that conductor is BIM management software. Picture yourself at the helm, effortlessly coordinating multidisciplinary teams, streamlining collaboration, and ensuring the smooth flow of information. With this powerful tool, you become the mastermind behind successful BIM implementation, unlocking the true potential of your projects. Are you ready to wield this conductor's baton and create symphonies of collaboration?
Model Viewer Software
Imagine having a magic window that allows you to explore the depths of your designs, peek into every nook and cranny, and visualize the minutest details. Model viewer software offers you this extraordinary power. It's like having a key to unlock the secrets of your 3D models, immersing yourself in their spatial beauty and uncovering hidden gems. With this tool, you can navigate through your creations, examine them from every angle, and marvel at the intricate craftsmanship. Are you ready to unlock the door to a captivating world of design exploration?
Conclusion
In the end, we can acknowledge the tremendous importance of Building Information Modeling in this day and age. This digital expression (BIM) offers physical and functional details of the facility, providing accurate information from the design phase to the demolition. In each stage of the project, stakeholders can insert, extract, update, and modify the related information, aiming for the highest level of efficiency. It is a great tool that allows us to make the most out of the project.